Market Access
We accompany the roll-out of your health care innovation with strong messages
Once the strategic course has been successfully established for an innovative healthcare concept, a (digital) medical product, a drug, or a service, the next step is to roll out the healthcare innovation on the market. To do this, appropriate distribution channels must be identified and used with a compelling message.
As a management consultancy and research institute at the interface of science, economy, politics, and healthcare providers, we accompany your innovation on different levels. Our range of services include:
Market and competitor analyses
Support in remuneration and pricing negotiations
Advice on suitable distribution channels and sales support
Consolidation of the added healthcare benefit of your innovation into a convincing value story
Stakeholder and network management (service providers, patients, politics, associations, etc.)
Accompanying the roll-out with informative events and public relations
For products that require explanation or for complex innovations, we organize trainings for service providers and/or patients.
Evidence generation through scientific evaluations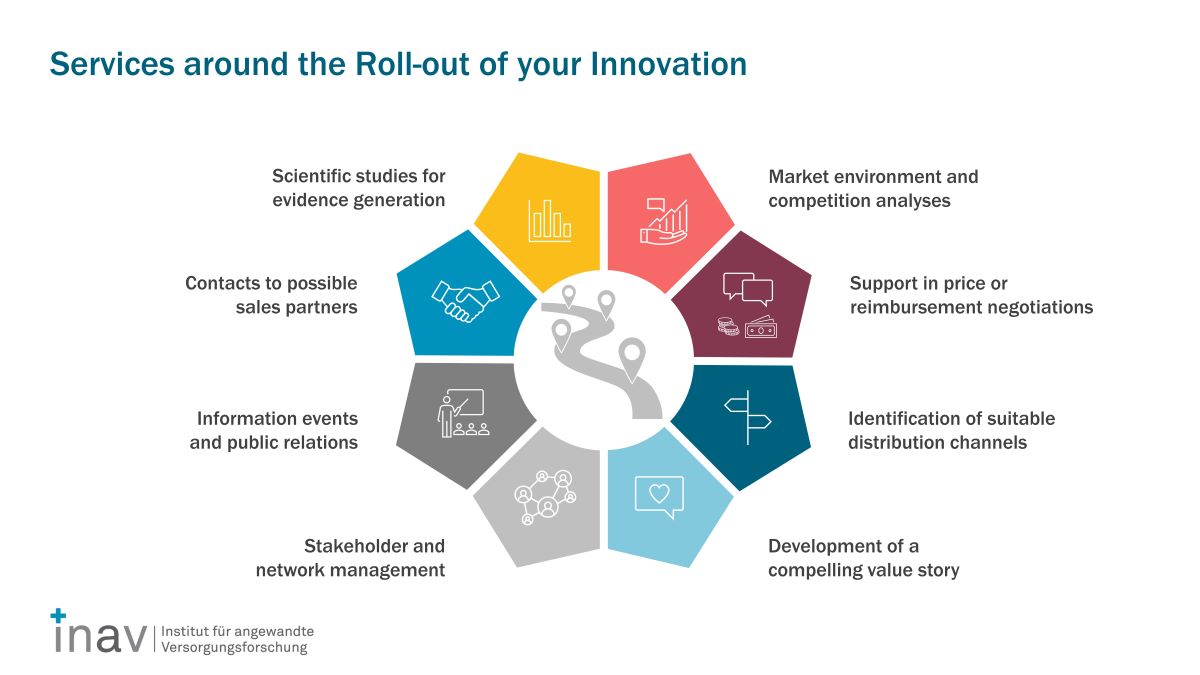 We also provide you with support in the area of Strategy & Concept
Are you currently looking for the best way to access the market or do you need support in designing your health care concept? Then learn more about our services in the field of Strategy & Concept.